Architecture of the Neural Device for direct QSAR:
Example - Neural Device in application to the propane molecule: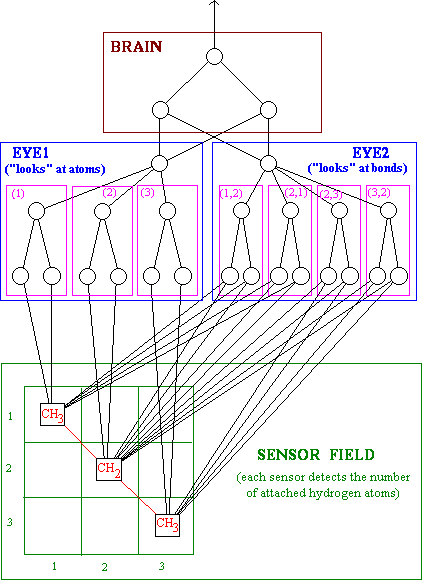 Main co-workers:
Dr. I. I. Baskin, Dr. V. A. Palyulin, Prof. N. S. Zefirov.
Literature:
Baskin I. I., Palyulin V. A., Zefirov N. S., A neural device for searching direct correlations between structures and properties of chemical compounds. Journal of Chemical Information and Computer Science, 1997, 37, (4), 715-721.